Application Development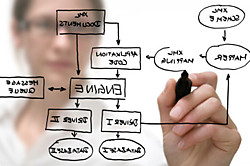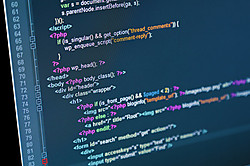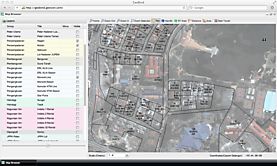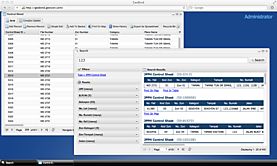 Workflow specific applications are more effective in maintaining accurate, up-to-date data and performing department-specific business process and analysis. Many organisations have realized the benefit of using workflow specific applications. We at GeoICON specialize in providing our clients with workflow specific applications.
Our clients are provided with efficient workflow specific applications that are developed by our highly skilled consultants using industry standard programming languages and database technologies. We start our development process with a detailed user requirement study followed by a repetative process to ensure that user needs are met. Database capabilities for scalability, reliability, security, backups, and data integrity is developed by our expert consultants.
GeoICON's lead applications developers have over 10 years of development experience and their expertise assures our clients that we will develop excellent applications for them.
GeoICON' applications are developed using industry standard tools. We develop applications using Java, PHP, C++, JavaScript, Python, Perl and other languages. Our applications also rely on the data storage and management capabilities of relational databases such as PostgreSQL, Oracle and Microsoft SQL Server. Industry-leading statistical analysis and dashboard technologies are also used for this purpose.
GeoICON has developed sophisticated applications for Property Management, Cadastral Data, Valuation, Land Use Planning, and more. Our developers have in-depth knowledge of technical and scientific topics like land administration, geology, and engineering.
GeoICON has developed customized GIS applications for the following organisations:
Land Information System in Malaysia;
Comprehensive workflow driven business GIS for a Valuation Department;
Geospatial Management Information System for a Government agency in Thailand;
GeoPoortal for a Defense Agency;
Data Infrastructure for a department in Indonesia;
GeoRDBMS design and implementation for a Government agency in Malaysia;
Customized Enterprise Desktop solution using Quantum GIS for a large Urban Local Body.
To know more about our Services, you can contact us through sales@geoicon.com or use our webform. Our consultants will attend to your queries soon.