User Requirement Assessment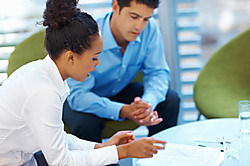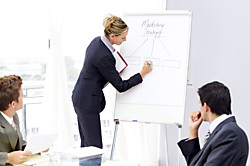 We at GeoICON start our service with a thorough evaluation of our clients' needs for an enterprise geospatial application. A comprehensive assessment of software, hardware, data, staffing, and management requirements will be done by our geospatial consultants. This will help us determine the requirements from both an enterprise and department-by-department perspective. The information gathered from our assessment will give our valued clients the advantage of acquiring in-depth knowledge on the value of implementing geospatial solutions that address their administrative, operational and business needs.
GeoICON's client requirements assessment process is a lucrative way for organizations to take advantage of geospatial technology and augment their operations. Detailed interviews of end users, technologists, and managers are conducted at onsite and are followed up with discussions. GeoICON's consultants then present preliminary assessment reports for review and acceptance.
Based on our needs assessment and implementation plan, your organization will have a precise idea on how an enterprise geospatial system, will help you make better decisions efficiently. Onsite training will be provided for the end users of our solution. GeoICON also offers other standard off the shelf geospatial training.
Our mission is to provide you with a sustained solution that matches your requirements using the best technology and at the same time keeping the cost competitive.
To know more about our Services, you can contact us through sales@geoicon.com or use our webform. Our consultants will attend to your queries soon.