Spatial Data Infrastructure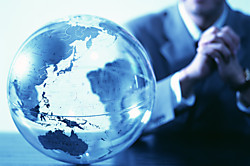 Making geospatial information available to users in a meaningful way is a challenge as organizations are faced with the complex task of managing disparate data from a range of meaningful sources. Not only is this a technical challenge, it also requires policies and standards for sharing and accessing information and an agreed definition of best practice management.
The framework of policies combined together with technology is often referred to as a Spatial Data Infrastructure (SDI). This infrastructure is about using a minimum set of standard practices, protocols and specifications to facilitate access to geographically-related information.
In doing so, SDI provides a way to discover, visualize and evaluate relevant information. Your organization needs SDI if
You are keeping and maintaining versions of someone else's data and you may not know if it's correct or outdated.
You cannot find the information you need or you waste valuable time downloading and converting datasets.
You can not add real-time data from other sources to your spatial information systems.
You keep faxing hard copies and burning CDs to publish your data to those who need it urgently.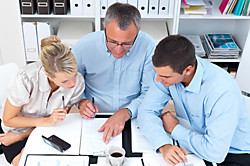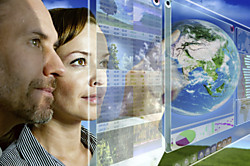 GeoICON has been providing advice to government agencies and organizations that are implementing enterprise-wide spatial data infrastructures for many years. Successful implementation of an enterprise spatial solution requires stakeholder buy-in and an understanding of risks. Our experienced staff understand the issues and pitfalls and can work with you to maximize the outcomes and minimize the risks. As an independent technical consultancy, our advisors can provide unbiased advice, not limited to any specific software products.
Our consultants understand the value and importance of Metadata for SDI and have strong knowlege to recommend the right approach on Metadata.
High quality metadata provide for a host of benefits, including the ability to:
Clearly define ownership (including copyrights) and responsibility for data.
Increase the usage of established data assets by making it easy to identify, track and access what exists today.
Reduce the risk of acquiring data twice.
Coordinate data collection efforts that may take place in different parts of the organization.
Identify data redundancy and opportunities to reduce maintenance costs.
Reduced time to perform change impact analysis.
Improve quality by creating metadata that help users determine the appropriate use and context of the data.
Understand where overlaps exist across business areas.
Make it easier for users to understand the relationships between complex datasets.
Improve analysis regarding the access and usage of data - which makes it easier to develop business cases for data maintenance.
Enable managers to make quicker and more confident decisions every day.
To know more about our Services, you can contact us through sales@geoicon.com or use our webform. Our consultants will attend to your queries soon.